Social systems have structure. They all do. From the golf course, to the race track, to the dinner table, to all manner of things where people interact, structure, both written and unwritten must exist for things to move along and progress to be made. This is actually true for things in nature as well.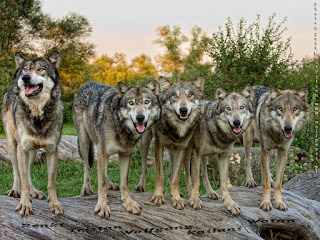 As is true in the offline world, so, too, is this true in the online, virtual world. We even have derisive names for those unfortunates who break these rules. Spammers, trolls, and noobs immediately come to mind. This has really made itself seen in the world of social media. While there are several different social media platforms on which to look at and observe this social structure, I want to focus on Facebook. Facebook, almost ubiquitous with now over a billion users, is the logical choice.
There are several rules, again, written (as in Facebook's Terms of Service and the now-infamous "Big 5" for Business Pages: 1. no images that are more than 20% text; 2. no purchase information, such as "40% off, or "download it on…"; 3. no contact information like a website address, email, mailing address, or information that should go in the Page's "About" section; 4. no references to Facebook features or actions, such as "Like" or "Share" or an arrow pointing from the cover photo to any of these features; or, 5. no calls to action, such as "Get it now" or "Tell your friends"), but even more intriguing and interesting, the unwritten, "everybody should just know" types of guidelines. Note though, if you're a business and you have someone managing your Business Page and it has any of these "no-no's," get someone else in there, FAST, before Facebook shuts down your page. If you're a social media "pro" and are doing this stuff to your clients, first, you're really no "pro" in the first place, and, secondly, imagine how THEY'LL react when Facebook takes action. Yep… it won't be pretty!

I'll use that as a jumping off point to point out some other "high crimes and misdemeanors" I see way too often while traveling the highways and byways of Facebook.
One of the things that I actually consider rude is "drive-by friending." Those who have heard me speak on social media and Facebook know what I mean here. Drive-by friending (I predict "friending," and its antonym, "unfriending," will be designated as verbs in Webster's Dictionary before the end of 2014, mark my words.) is the phenomenon where someone you don't otherwise know sends you a friend request with absolutely no accompanying information. No PM (personal message) explaining why, or context for the request. Even now, most people at least call first before dropping by your house. Why not the same with your Facebook home? (I'll use the "Facebook as home" metaphor several times in this post, so be ready.) If you want to friend someone on Facebook (Twitter, and the other platforms where connecting doesn't use the request-approve methodology Facebook, LinkedIn, and some others have, are exempt from this "rule."), send them a message, most often in the form of a PM, but is also allowable in a comment thread (as long as it doesn't violate the "hijacking" offense I'll address next), in person at an event you're both attending, or by some other venue. You get the drift. Something along the line of "I'm growing my network and I see we have some friends in common. Would you like to connect?", or; "We met at the party at Paul's house and would like to connect with you here;" or "I see that we both RSVP'd to the Young Sacramento Mixer. May we connect here?" You get the idea.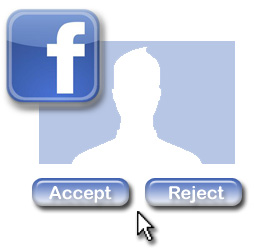 Have you ever commented on a post from a Facebook friend, say about a new puppy they've brought into the family? The subsequent posts then congratulate the friend, tell them how cute the puppy is, asks the name… you know, things that are RELEVANT to the original post. Now, imagine (you've seen this, I'm sure), out of the blue, someone (usually not even a connected to the original poster) comments with "Hey Beth, you need to call me. Cousin Heather's going to Las Vegas, and we want to get as many of us as we can together to go with her." Beth answers (still on the new puppy thread), "Las Vegas? Really? Okay. I'll be at your house tomorrow, we can talk about it over a glass of wine." The response, "That sounds good. I just got my carpet cleaned, so we'll have to be careful." THAT, ladies and gentlemen is called "hijacking a thread." In a word: don't.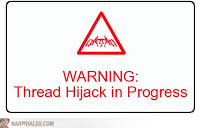 While these "sins" I'm addressing may seem "official," some are no more than my personal preferences and pet peeves. But, you have to admit, these deeds of wrongdoing are universally frustrating, no?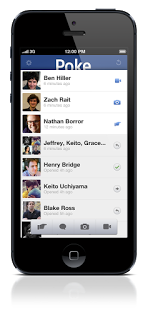 On that particular list is the Facebook
phenomenon of poking. Facebook intended it to be a way to quickly, easily let
someone know you're thinking of them, I imagine. Here's the thing…isn't the
BEST way to let someone know you're thinking of them to just go to their wall
and post that you're thinking of them? What ends up happening is, you poke me, I poke you… You poke me, I poke you back. An endless game of poke ensues and stunts more conventional, more adult communication. I don't poke, but you can imagine with 5,000 Facebook friends how often I get poked by various ad sundry people. My typical response was to go onto the "poker's" profile, look for the music they like, then post a YouTube music video in that genre. I'd let them know I got their poke and that this was my poke back. I'd then go and delete their poke notification. Poking (the Facebook kind) is infantile and juvenile. If you do it, please stop.
Spamming is one of those things that pretty much everyone knows is offensive, wrong, and just really, really tacky and pedestrian. There's not much more to mention in respect to that EXCEPT that there are the "innocent" spammers out there. Unfortunately, some are really savvy and know exactly what they're doing. Those are the people who, without your knowledge and permission, post an event THEY'RE doing onto your wall. They promote themselves or something they want people outside of their current friends list to know about – they may not think it's spam, but it is. Anything posted on your wall meant to advertise, promote, or sell something with which you, yourself are not involved, is spam. Period. People with large friends lists tend to get targeted with this sort of spam way too often.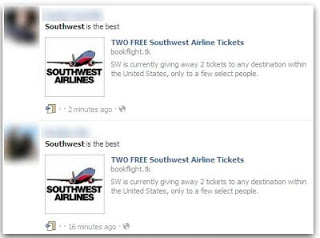 There are no free lunches. That's true in life, and especially true on Facebook. If you see a link on your wall and offers of free Southwest Airline tickets, iPads, or anything else, please do NOT click on it. If you see a link (from a friend, just as with the free stuff offer), and it mentions an embarrassing video of you or a view of Osama Bin Laden's body, or some young sweetie exposed, please do NOT click on the link. I would go so far as to say, if there's ANY link on your wall posted by a friend without any explanation, don't click on it until you've had a discussion with that friend and he/she confirms that it's benign. What happens when you click on the link, is that it activates a virus that instantly sends the same offer to your ENTIRE friends list. The more malicious forms actually phish info, gets passwords and locks you and your friends out of their accounts and sends their personal information to a third party where even MORE damage is done.

You are, no matter what your privacy settings are, a public persona when you are partaking in the sweet nectar Facebook has become. There are advantages and disadvantages of that. Whatever they are, there is absolutely no reason to "inside statement" everyone. It's akin to saying something out loud that is obviously an inside joke. Posting "Whew, that was close" and nothing else, with no explanation, then rebuffing the obvious, concerned questions, with "I can't tell you yet" is plain rude! Please don't do it.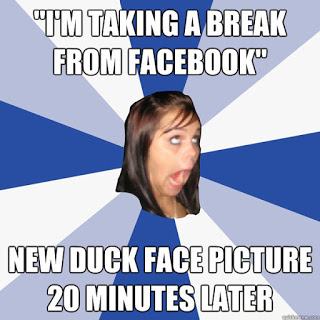 Speaking of attention-seeking behaviors, if you're going to take a break from Facebook for a while, for whatever reason, please do, but there is absolutely no need to make a big, public announcement. That you're not commenting or posting is notice enough. Those who know you and who are close to you can, and will, call, email, or text you if they're concerned. Otherwise, it really just looks like a plea for attention and the joy that comes from a myriad of people telling you to please don't leave. Honestly? Those people are just being polite. People who feel the need to wish Facebook goodnight, are you listening? Just get thee to bed, We'll "see" you in the morning.
Having "post-gasms" (the act of posting multiple things is a very short period of time) usually results in people just ignoring you, "Boy Who Cried Wolf"-style." Limit the number of consecutive posts to two or three in an hour. If it's a special kind of event (Superbowl, Grammys, Oscars, Emmys, etc), and you're doing a play-by-play, please go for it. You're providing value, something that's always encouraged in social media. (Leave out the "Twitters-speak," though.) Otherwise, it just becomes "white noise" to be ignored.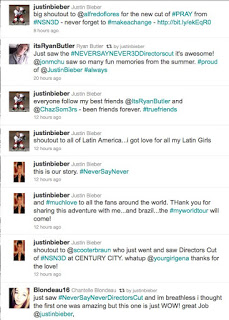 As for "Twitter-speak," that is, symbols and combinations such as RT, @tonygates44, and other signs and symbols that are from obvious tweets, when you're on Facebook, speak Facebook. Hashtags are slowly making their way to Facebook, which, personally, I love. This is not Google +, however, were the great majority of users are social media adept. This is Facebook (over 1 billion users, remember?), the social media platform for "everyman and everywoman." Treat it as such. If you ARE going to use hashtags, follow Twitter etiquette and keep them to three or less per post. My prediction? The hashtags for Facebook trend will fade.

If you're on Facebook as a business, then be on Facebook as a business and get a Business Page. Businesses masquerading as "people" isn't right, and allows the offending business to intrude on people and their lives without permission. Would you actually wish a business happy birthday? C'mon! How would you feel if Coca Cola tried to friend you? This also skirts Facebook's TOS (Terms of Service).
Another thing done that skirts the Facebook TOS (and is against the law in California) is the fake profile. If you have a profile where you purport to be someone you aren't, you can be arrested and jailed (in good ol' Cali), or just banned from Facebook. I'm kinda like that with multiple profiles. I know people with "alter egos" or alternate profiles that keep their lives/friends/content/family segmented. My suggestion is to just create lists that segment these entities and post within that list. Facebook will catch this as well, especially if your alter-ego is named something obvious like "Sports Junkie" or "Ben Dover."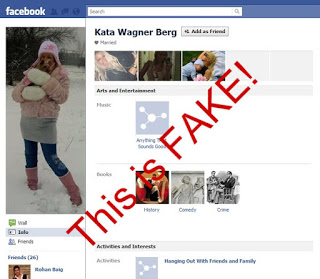 I could go on, but at the risk of being sanctimonious (this post is twice as long as my typical post – a sure indicator of sanctimony), I'll stop here. There are others, but we can save those for future posts.
Facebook is an amazing tool. But it is just that – a tool. We should use it (within the official and unofficial social guidelines and mores set forth) and not let it use us. As good and useful as it is, it is just as important to get out there and "shake hands and kiss babies."
That's the point!