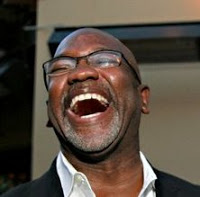 Tony is a results-oriented leader, super-connector, and West Point graduate with 14 years with Pfizer – including sales, training, and district management, 11 years in the military – including command of troops, and 3 years with Insituform Technologies and Logic PD.
He also has a Masters Degree, expertise in new business development, solution sales, sales organizations, sales operations, sales training programs, territory sales, sales methodology, sales productivity, the solutions designed for the internet of things, and is experienced in community, government and public affairs/relations. In addition, Tony has hands-on experience as a sales leader, enablement of sales professionals, different sales models, channel sales, translating value propositions, and increasing the rank of sales regions and territories. He knows how to assemble, train, and motivate teams of successful sales representatives and managers. Tony has the ability to dive into an organization that is under-performing, diagnose the issues, formulate a plan for success, and implement it.
With Insituform, Tony revamped and upgraded the company's sales training program. His team also consistently exceeded their acquisition goals. Tony was able to bring in a very key account with whom they had not been able to compete effectively and do business over the previous 5 years before his arrival. Within one year, Insituform Technologies booked $2 million in sales directly due to Tony's involvement and efforts, and over $10 million the next year.
Tony launched a successful advocacy practice in Omaha, NE, where he worked with several non-profits, institutions, and businesses. He was also appointed to the Omaha City Planning Board.
While a District Manager for Pfizer in Omaha, Tony's district was consistently among the Company leaders in market share and launching products, including Lipitor and Viagra. He also formed strong, long lasting friendships and partnerships with several of the physicians, key influentials, and other customers that his Representatives called on.
He is now exploring new opportunities to put his experience to work as he runs his own consulting practice, Tony Gates Consulting and focuses on motivating, empowering, and coaching individuals and groups to personal and professional success as well as facilitating and conducting various meetings and training sessions.
Tony is social media savvy, had a radio talk show on 1TalkNetwork.com called "Socially Business with Tony Gates, and writes a blog on business, sales, social media, and leadership called "That's the Point!" He's also an accomplished speaker.
Tony is President of the West Point Society of Northern California, an extension of the West Point Organization of Graduates, a California Division I high school head track and field coach, and coaches a USATF-certified elite level track and field club. Tony served his country as an Airborne and Ranger qualified Army officer in the Field Artillery.
SPECIALTIES
Sales Management
General Management
Business Development
Solution Provider
Sales
Marketing
Sales and Social Media Training
Leadership and Management Training
Meeting Facilitation
Executive and Group Coaching
Keynote and Motivational Speaking
Certified Medical Representative
Certified Fitness Instructor and Personal Trainer